12 April 2011, University of Manchester.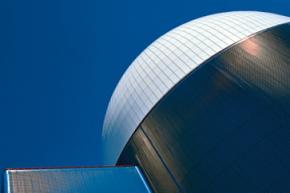 The Dalton Nuclear Institute is  offering a new one-day course aimed at companies interested in the nuclear supply chain.
The Introduction to nuclear energy course gives an essential overview of the UK nuclear energy industry for those with little or no previous knowledge of the sector. It is particularly suited to employees of companies considering entering the nuclear supply chain and wanting to gain a greater appreciation of the UK nuclear industry's history and present status.
Topics presented will include the concepts behind nuclear energy, nuclear fission and the nuclear fuel cycle, decommissioning in the UK and the management of radioactive waste, and the roles and responsibilities of different nuclear organisations.
The first course takes place on Tuesday 12 April at The University of Manchester. For more information, see the Dalton CPD Centre.