6 December, Glasgow.
The Game Changers programme presents its latest one-day challenge event to find innovative solutions to the decommissioning challenges at Sellafield.
In collaboration with the National Physical Laboratory and Censis, Game Changers invites companies and organisations to bring their innovative techniques, technologies and solutions to the challenges of monitoring and inspecting a range of waste packages.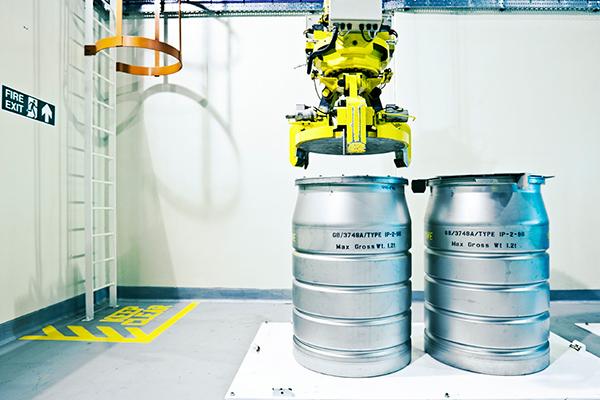 There are thousands of waste containers currently stored on the Sellafield site in west Cumbria, each containing materials and objects which are the result of nuclear reprocessing or decommissioning activities over the past decades. These cans, drums and mostly boxes (collectively known as packages) are placed in above-ground stores across the Sellafield site, and it's anticipated that there could be more than 150,000 such packages over the next few decades.
These packages are currently monitored either by moving them to a designated area for manual inspection; or by installing in-situ devices, which is particularly challenging because of the complexity of waste forms and restrictive storage arrangements.
Introducing innovative thinking and technologies into this area of operations should bring significant benefits to Sellafield's decommissioning programme. The Game Changers programme is looking for innovative technologies and instrumentation which could be considered, including smart packages that monitor themselves, mobile inspection devices, or large area scanning.
For more information and to register for the challenge event, go to: www.gamechangers.technology/challenges/condition-monitoring-inspection