12-21 September, 2011.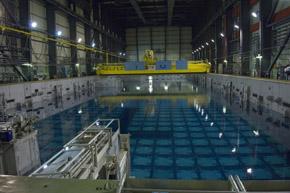 The Nuclear Learning Tour is an 8-day training program designed to introduce Areva's partners to the essentials of the nuclear industry.
Based at the Areva Training Centre in Aix-en-Provence, the tour includes visits to Areva facilities including nuclear power plant, fuel manufacturing plant, research centre, training and maintenance centre, recycling plant, and the new EPR power plant under construction at Flamanville.
This tour is designed to provide a global vision of nuclear energy and a comprehensive understanding of today's energy challenges. It also gives participants the opportunity to develop their international network with other participants from diverse countries and backgrounds. The tour is conducted in English.
Registration for the next session in September is now open. For more information, see http://nuclear-learning-tour.areva.com